■

An internal Multi-function Switch is added.

Among other features, pressing the built-in switch can adjust the alarm sound for "Loud" (about 85dB) -&gt "Middle" (about 80dB) -&gt "Low" (about 75dB) -&gt Alarm Sound "Off".
■

A new lens design optimizes visibility.

The newly developed lens design efficiently diffuses LED light so that it is unmistakably visible, even from great distances.
■

The alarm has a total of 11 sounds to match various applications.

A newly developed compact sized loudspeaker structure with added water resistant performance, to clearly transmit sounds to a maximum of 85 dB (at 1m).
An alarm can be set up with every display pattern when the unit is set to "Smart Mode."
(Only three of the 11 alarm patterns can be selected in the "Signal Tower" mode.)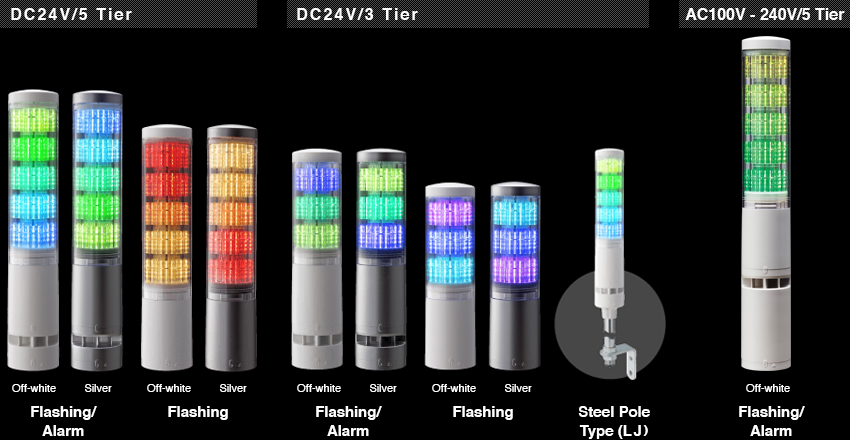 ■ Attachment Pole:
SZ-70L
■ Circular-mount Base:
SZ-010
■ Circular-mount Base:
SZ-016A
■ Wall-mount Bracket:
SZK-003W/U

■ Headcover
■ USB Cover
■ Waterproofing Ring B
■ Pole Bracket (Off-white only)

(Pole waterproof ring & screw attachment)


※The pole waterproof ring is also sold seperate.